Perhaps the best way to understand the impact of Nlets is to hear from some valued voices.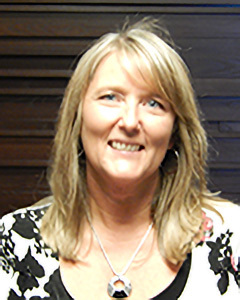 Dawn Brinningstaull
Finance & Management Committee Chair
Michigan State Police
"Nlets isn't a household name, but it plays a critical role in getting relevant information in the hands of officers on the street. During my time as an Nlets representative, I have come to appreciate the can-do attitude of the membership, staff, and industry partners. Nlets faces difficult technical and bureaucratic challenges head-on — all with a spirit of service in mind. I look forward to further progress with my Nlets colleagues as we aim to better support the justice and public safety community."
Jeremy Hansford
Technical Operations Committee Chair
Ohio State Highway Patrol
"Nlets is a leader in the field of criminal justice information sharing. The organization provides technical guidance and vision to the international criminal justice community by remaining on the cutting-edge of cybersecurity, federated identity management, message switching, standardized message formatting and more.  The success of Nlets is driven by skilled, dedicated, and fully invested staff working collaboratively with Nlets representatives to fulfill a vision set by the Board of Directors.  Nlets staff members also actively contribute to the improvement of criminal justice information sharing by serving as subject matter experts to criminal justice organizations, committees and task forces.  
"Nlets is a true partner to law enforcement – delivering critical information to officers in pursuit of the mission to benefit safety, security, preservation of human life, and protection of property."