Nova - Nlets Secure Cloud Platform
As the International Justice & Public Safety Network, Nlets is uniquely positioned to provide state-of-the-art hosting services to those in the law enforcement community. Nova, the Nlets Secure Cloud Platform, is our most modern solution — a completely customizable virtualized environment eliminating many of the hassles of today's traditional hosting options.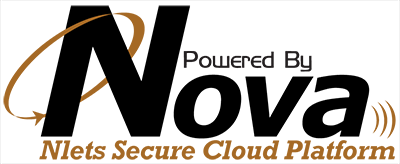 With leading technology and unparalleled customer support, Nova is a virtualized hosting product that stands toe to toe with leading industry providers while catering directly to those who support officers on the street. Ideal for all environments, whether it's primary technology, DR sites or test environments, Nova is a premiere cloud service for the criminal justice community.
Customizable
Nova offers completely customizable environments. Choose the specifications of your servers and pay only for what you get.
Support for all Windows servers and most Linux servers
Choose your CPU, RAM and Disk and adjust all three as you go
No network connectivity between customers in the Nlets hosting facility
Agentless anti-virus protection offers an efficient form of malware defense
Reliable
The reliability of Nlets' Hosting Services is unmatched in any industry.
Back-up generator and uninterrupted power supplies ensure no loss of power
In the event of a power loss, circuits are interconnected to independent PDU's delivering 208v or 110v
Multiple Internet Service Provider carrier network provided into our hosting center
Membership connected AT&T Ultravailable® Network Service (UVN) provides a private network backbone that is highly available, private, secure and flexible infrastructure that can accommodate multiple applications and protocols
Equipped with temperature, humidity and water sensors that are centrally monitored
Site protected by sophisticated dual fire suppression systems
Secondary hosting services at our Disaster Recovery location allowing for multiple business continuity plans